---
The Detective Charlie McClung mysteries are gripping yet tender novels. The books are set in the early 1980s, a time without cell phones or laptop computers making life more simple but solving crime more difficult. The plots are filled with twists and turns. The characters are believable yet complex. They are people you want to know.
---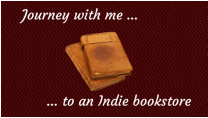 ---
Brilliant Disguise (A Charlie McClung Mystery, Series #1)

Are you sure you could tell the difference between murder and suicide?

Having had more than enough of the big city, Detective Charlie McClung moves to a small town looking for a simpler life. Turns out his first case is the most complicated of his career.

A young woman is found shot and while everyone is telling him suicide, his gut, and the dead woman's beautiful neighbor, are telling him something quite different.
​
How far can he dig before he uncovers secrets never meant to be unearthed? Throw in a shady police chief and an unexpected love interest and McClung quickly finds himself with more trouble than he ever imagined.

***Finalist in the InD'tale Magazine 2014 Creme de la Cover Contest***
---
A Good Girl (A Charlie McClung Mystery, Series #2)
For Charlie McClung, going home to Virginia with Marian was supposed to be a joyous occasion, but upon arrival at his childhood home, he's met with a note instead of his family.

"Don't worry, Love, we're all okay. Come to the shop. A dead girl was found in an armoire delivered just now. Huggies, Ma"

Charlie is quickly recruited to help solve the murder of a young girl who was on the path to becoming a nun. The suspects begin to mount as Charlie delves deep into the girl's life, revealing a sordid and ugly side of the town's good girl.

***Voted one of the 50 Best Indie Books 2014 by ReadFree.ly.com***
***Finalist in the Tybee Island 2015 Book Awards***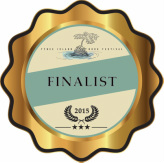 ---
Criminal Kind (A Charlie McClung Mystery, Series #3)
Where can you hide when you're trapped on a cruise ship with a killer?

Detective Charlie McClung had planned on a relaxing honeymoon cruise with his new bride. Finding a dead woman in the cabin next door was not on the itinerary.

Like it or not, McClung is pulled into an investigation that has plenty of suspects and a murder weapon he's never seen before.

To make matters even worse, it looks as though the killer may have identified McClung's new bride as his next target.

Trapped together on the high seas, it's now a matter of survival and a race against time.

***Voted one of the top 50 Indie Books of 2015 by ReadFree.ly.com***
---
Sins of My Youth (A Charlie McClung Mystery, Series #4)
You can run from your past, but what do you do when your past tries to kill you?

Detective Charlie McClung finds his wife's best friend standing over a dead body, bloody knife clutched in her hand. He can't believe she's guilty but it's hard to believe she's innocent with the victim's blood dripping on her shoes.

Torn between his sense of duty and his devotion to his wife, each road he travels down seems to fork into ten directions.

***Voted#10 in The Top 50 Self-Published Books Worth Reading 2016***
---

---

***Voted Best Book Inks & Scratches Choice Awards 2016***
---
---
Flirting With Time (A Charlie McClung Mystery, Series #5)

​Do you know what it's like to feel someone stalking you, shadowing every move you make?

For months now, Detective Charlie McClung and his wife have been tormented by an elusive figure, toying with them, almost daring the detective to catch him.

Any hopes that this is the work of a harmless prankster vanish when an innocent man is found brutally murdered.
​
McClung will go to any lengths to protect his family, but how far is too far?
---

Good To Be King (A Charlie McClung Mystery, Series #6)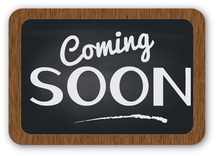 To be released 2018
---
---
Complicated Kid (A Charlie McClung Mystery, Series #7)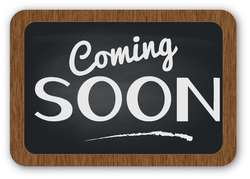 To be released 2018
---
---
My Favorite Work of Art (Collection of Eclectic Short Stories)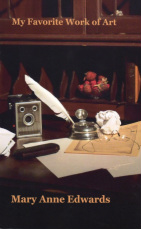 Currently out of print.
---
---
Do you want an eBook but don't have a Kindle?No worry, click here for a free Kindle reading App.
---

---